Blog
Is "MY PLATE" just a conversion of traditional Indian Thali?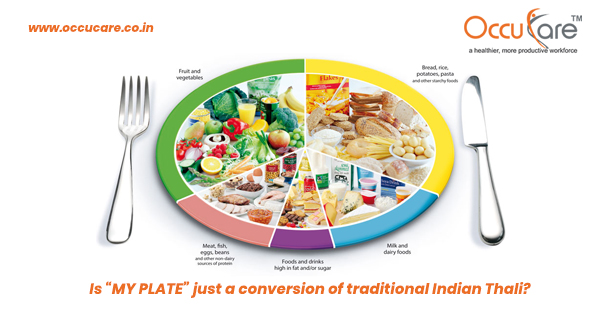 India's common food are cereals, whole grams, legumes, root tubers, fruits, spices, nuts, oilseeds, fish, milk, and milk products. This significantly contributes to the daily requirements of macro and micronutrients.
In western countries, the first set of diet guidelines came in 1894. In 1992 "MY PYRAMID" was introduced. The consumption is food shown by pictorial guideline as below:
In 2011, a colorful four-part plate with a side dish of a dairy product has replaced a 19-year-old food pyramid. a new icon is called "MY PLATE". Its red part for fruits, green for vegetables, orange for grains, purple for proteins, and a blue section on the side indicates dairy products. The size of the quarter varies which indicates the consumption amount. Following image shows an MY PLATE: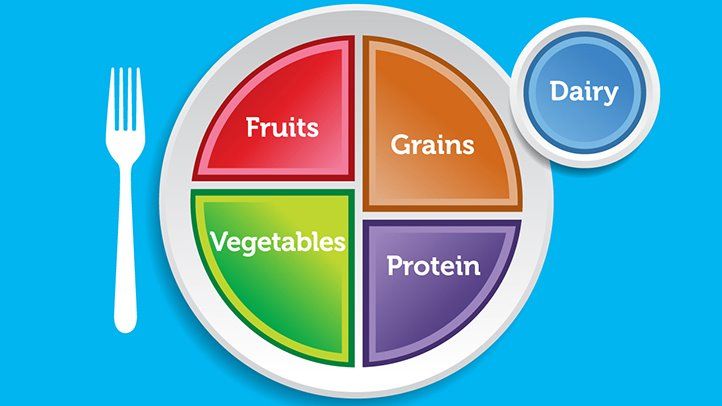 Indians depend mainly on American studies and suggestions. Unfortunately, the concept of "MY PLATE" is not new for us. It is like old wine in a new bottle. These new guidelines are nothing but the conversion of "TRADITIONAL INDIAN THALI". The Indian thali consists of some rice and phulkas with a sabji, dal, salad/fruit, and curd. The Indian thali is considered to be healthy and second-best to mediteroneal meals. Following is the traditional Indian Thali which one might be having daily at their home.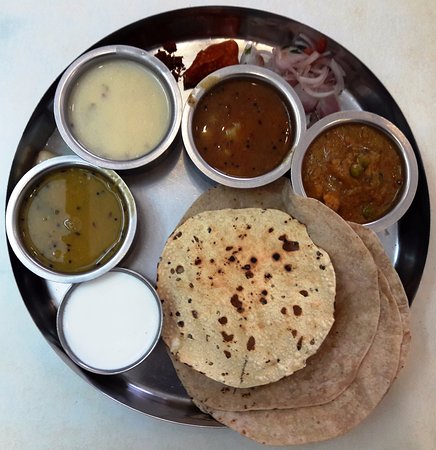 The fast lifestyle, the boom in the food processing industry has disabled people and made them nutritionally lazy. The thali is being replaced by instant take-aways. The shift from traditional to modern food, change in the cooking process, increased intake of processed and ready to eat food, intense marketing of so-called healthy junk food and health beverages had affected the perception of food as well as dietary behaviors. There is a lack of vigilant control over the nutritional value of food in the food process industry. We are repeatedly told from our childhood about the importance of proper healthy diet, habits, and preventive measures to maintain good physical & mental health. We also hear and read every day in the media for health-friendly products & services. But we forget how and what to eat.Follow the concept of Indian thali religiously. The only change in the concept of traditional thali is requiring cut down quantity as we are leading a mostly sedentary lifestyle.
"Let food be thy medicine or thy medicine shall be thy food"