Blog
The role of a Health Risk Assessment in workplace wellness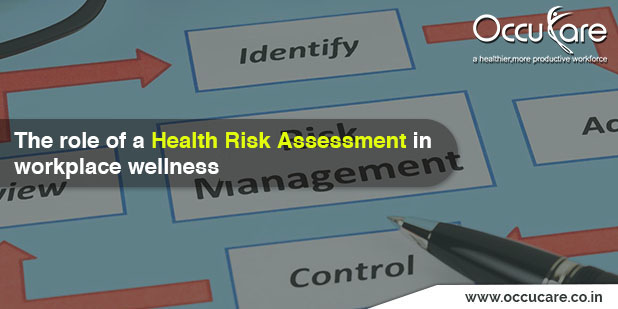 Health risk assessment (HRA) is a set of questions that are used to identify employee health and quality of life at the workplace. Health risk assessment consists of mainly three key elements- sets of questions, a risk calculation score, and some form of counseling, i.e., health advice is given by doctors according to the risk score.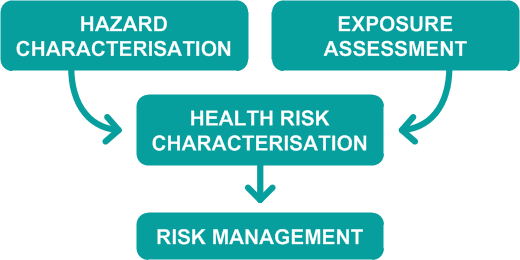 A set of questions in an HRA may be supplemented as clinical examinations, habit hygiene, general examinations, and any lifestyle disease. HRA gives you an idea of about kind of services and supports different employee may need. Through HRA we can avoid bigger problems down the line.
The advantage of having an HRA program is that we come to know about any disease from which the employee is suffering, which might affect employee afterward. Health risk assessments are more important when employees understand their results, this can increase an organization's productivity, and health care costs will be reduced to some extent.
The health risk assessment data is used by the employer to analyze the health risk of their employees and measures to be taken by an employer to ensure the counseling of an employee according to the health score of employees, the wellness program should also be conducted for employees.
Easy steps of Health Risk Assessment are as follows:-
1. Identify the employee's disease.
2. Decide who might be harmed and how.
3. Evaluate the risks and decide on precautions.
4. Record your data and implement them.
5. Review your assessment and update if necessary.
6. Counseling of an employee according to the health risk score.
Occupational health risk assessment and management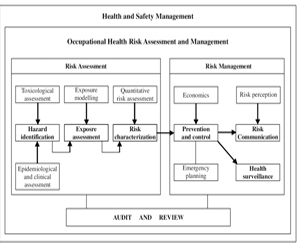 What should an organization do before using an HRA?
An employer should guarantee each employee's anonymity and confidentiality. Employees may hesitate to share their personal information, such as medical details, with their employer. Group-level results and analysis may help employers offer remedial support for employees in aggregate.
To increase the credibility of aggregate findings, the organization needs to increase employee participation. Higher involvement levels mean better results for the greater number of employees and will also ensure the most meaningful results. These results will present opportunities for corrective actions, with benefits for both the organization and the employee. There's limited value if only the very healthy employees participate—and even less value if only a couple of assessments are completed. A high level of participation will also lighten employee's concerns about anonymity and confidentiality because there is inherently some comfort, or perceived safety, in large numbers.
Health risk assessments inform employers of the biggest health risks that are faced by their employees and also inform employees of the state of their health. A health risk assessment that is conducted periodically helps employees see their progress over time and employers can also analyze the data which helps them to implement effective wellness and incentive programs. Employers are using health risk assessments as a measurement tool in wellness program design. The organization has traditionally relied on this type of tool to evaluate the overall health risk of their employees.
A comprehensive approach to health and safety management can only be achieved through the implementation of organization-based OSH management systems. The established system for OSH management includes hazard identification, health risk assessment, implementation of preventive measures, monitoring, and review system.